COMMUNITY eNEWSLETTER  |  SEPTEMBER 2019
Supporting children and young adults with autism
across Sydney and Melbourne.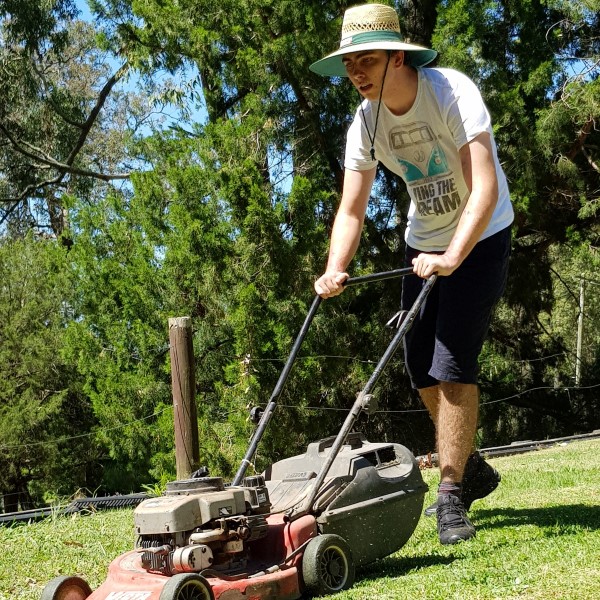 SYDNEY
William was diagnosed with severe autism at 2 years of age.  His paediatrician shared that if he had been born 20 years earlier, he would have been institutionalised.
After two years of exploring early intervention options and another two years on the waiting list, William started his journey at Giant Steps.  He was 6-years old, non-verbal and suffered from sensory overload which resulted in a range of challenging behaviours that made it challenging for us to take him into the community.  We were struggling.
Giant Steps saw only his potential.  They designed and implemented a program which over the years taught William basic communication and literacy skills and how to cope with the unpredictability of life.
Fast-forward 15 years and William is now 21.  He has graduated to Giant Steps' Adult Autism Service and participates in both a leisure skills program involving hiking, boating and surfing and a work skills program.  William's participation in the latter has been so positive that he has recently started his own business "WT Services", a fledgling company that offers services including: lawn mowing; garden watering; a shop and drop service; and a deliveries/pick up service for a nominal fee.  Location is no issue for William – he loves a drive!
William still has autism and needs a lot of support but Giant Steps is giving him the skills and opportunities to enjoy life, contribute as a working member of society and experience the satisfaction of a job well done.  A great achievement by a remarkable young man.
To make a booking with WT Services, please contact William at wtraynerservices@gmail.com.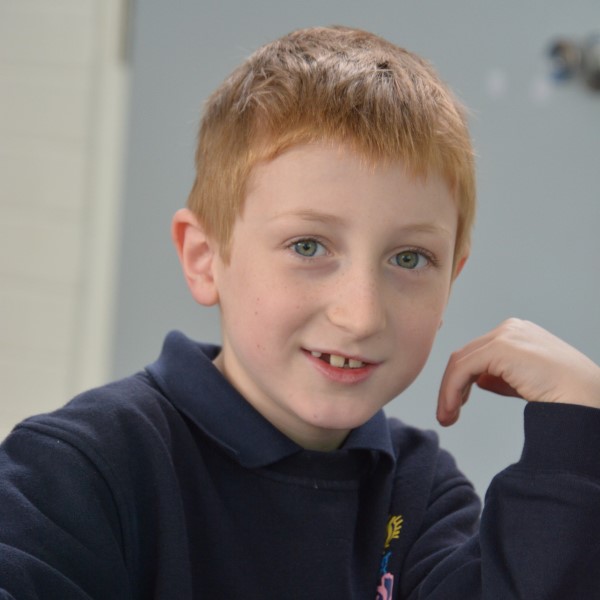 MELBOURNE
The Naselow family was living in Hobart when Flynn was diagnosed with autism when he was almost 4 years old. He first attended a specialist class in a mainstream school in Hobart but while there, Monica and Aaron continued looking for a special needs school that was a good fit for the whole family.
Being offered a place at Nemarluk School in the NT at the same time violinist Monica was offered an interesting job in the Darwin Symphony Orchestra seemed serendipitous and the family moved to the Northern Territory.
Nemarluk provides services across a range of disabilities and it became apparent after two years there that Flynn's development meant that he needed more autism-specific support than they could offer. Monica and Aaron again started researching options and when they were offered a place at Giant Steps Melbourne (GSM), they jumped at the opportunity despite it meaning another relocation for the whole family.
When Flynn started at GSM in 2019, he formed a strong bond with his teacher Albert immediately and slipped effortlessly into the GSM family. Previously Flynn's extreme separation anxiety whenever Monica had to leave for work resulted in huge meltdowns that were upsetting and potentially dangerous for the whole family. Since joining GSM, not only has Flynn's vocabulary increased, his behaviours have been better supported and the family have also learned new management techniques and tools to help support Flynn who is now able to let Monica leave for work.
One of these tools was getting the right medication in place for Flynn. Since Flynn's diagnosis, Monica and Aaron found that they often had to act as a go-between for all the different therapists, clinicians and staff working with Flynn. Struggling with the amount of appointments with specialists and, more significantly, the huge dysregulation that Flynn would experience in these environments, made this stressful and unproductive, a cumbersome process that sometimes meant that information was inaccurate, misinterpreted or just incomplete. Their first appointment at the Rob Llewellyn-Jones Mental Health Clinic at GSM was a revelation. Everyone was at the same table – psychiatrist paediatrician, teachers, therapists, aides as well as the parents – and engaged in a full exchange of information between all relevant parties. As a result, the suggested medication changes were not only implemented but resulted in an immediate improvement for Flynn.
The onsite Mental Health Clinic has made an enormous difference to Flynn and his family, as has the safe environment and dedicated staff who have given Flynn the reassurance he needs to look forward to going to school and learning each day. As Monica says, "it was absolutely worth the relocation to Melbourne to ensure that our family is lucky enough to be a part of the Giant Steps experience."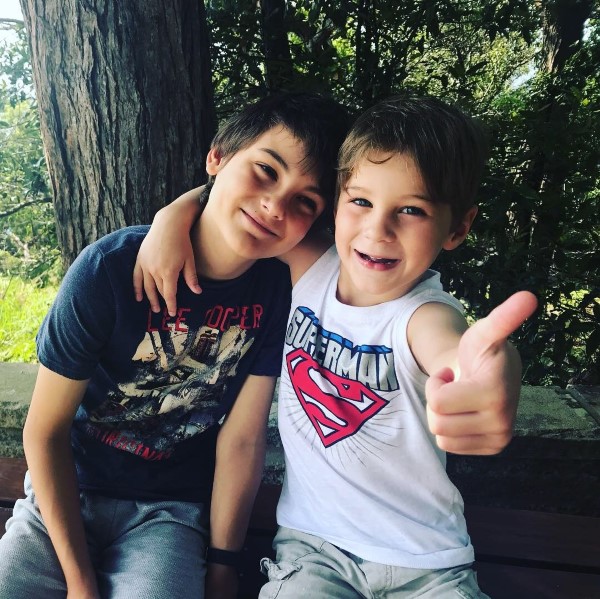 SPOTLIGHT
My name is Vicky Moore. I am the proud mum to two boys, Bryce, age 11 and Jamie, age 6. I don't think it's easy to be the sibling of a child with autism especially when you want to help but don't know how. So this year, Bryce and I, decided to take on our own challenge by climbing 1504 stairs to the top of Sydney Tower Eye thereby putting our stamina to the test and raising awareness and funds for Jamie's school.
Jamie was diagnosed with autism just after he turned 4 and has been at Giant Steps since the beginning of this year. Giant Steps has literally changed our lives as a family. We still have bad days but the light at the end of our tunnel now shines brightly and I can finally see a future for Jamie. At Giant Steps, he is surrounded by people who care about him; people who are kind and compassionate and Jamie now experiences joy at school. It sounds a simple thing but to not know joy is to not live and Jamie didn't know joy until he was given the support he needed by people who understand him.
We have gained so much from joining the Giant Steps community and it was wonderful to be part of such a unique event. This year the cumulative fundraising total for the Sydney Tower Stair Climb is expected to exceed $200,000! Bryce experienced a tremendous sense of accomplishment participating in the climb, as well as feeling he was tangibly able to help Jamie in some way. Thank you to everyone who climbed, fundraised, donated and volunteered.
FUNDRAISERS
We would like to acknowledge the wonderful support for our recent fundraisers in both Sydney and Melbourne. We have been overwhelmed with the amount of funds raised and generosity of everyone involved.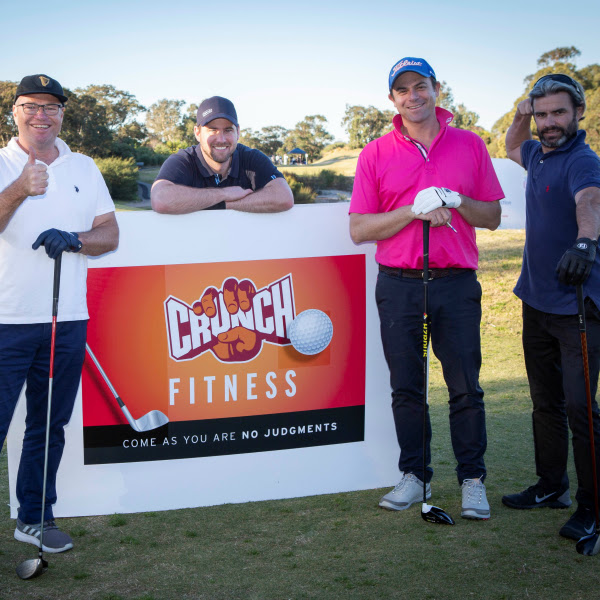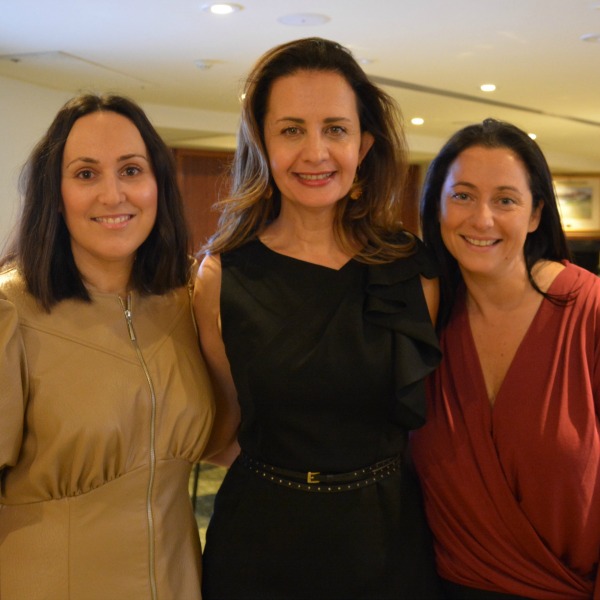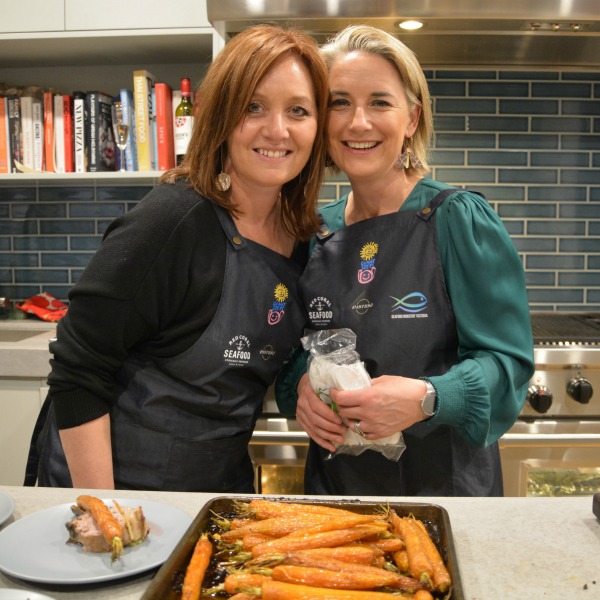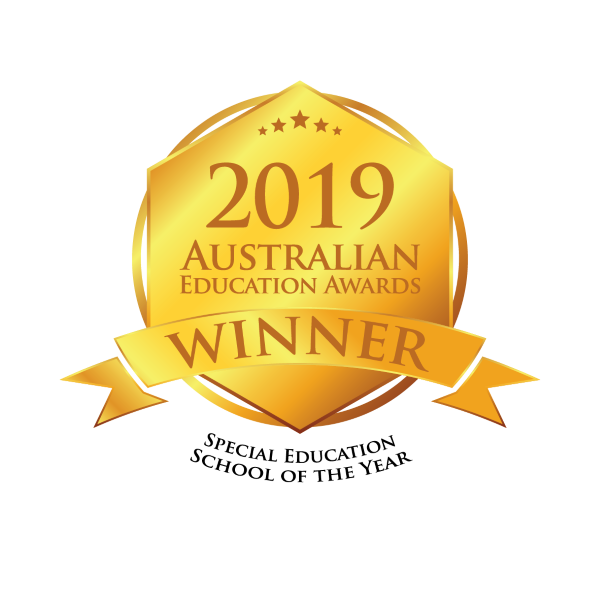 NEWS
Giant Steps Australia is delighted to announce we have been awarded Special Education of the Year, for the second year running.
This award would not be possible without the hard work and dedication of each and every staff member.
SUPPORT OUR WORK
Giant Steps Australia is a registered charity and donations are tax deductible.
THANK YOU FOR YOUR SUPPORT