COMMUNITY eNEWSLETTER  |  MAY 2020
Supporting children and young adults with autism
across Sydney and Melbourne.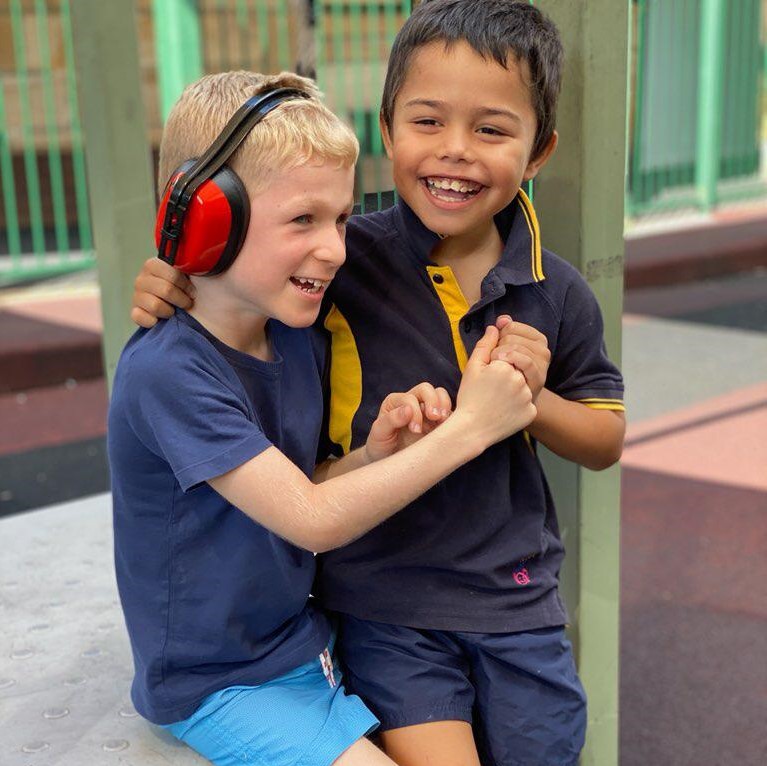 SPOTLIGHT
'We're in this together.'
Over the last couple of months we've heard and read these words so many times but they really are indicative of the tremendous community spirit we are witnessing in the midst of Covid-19. Giant Steps Sydney and Giant Steps Melbourne continue to operate thanks to the generosity of our community of supporters rallying together.
We would like to take this opportunity to thank everyone who has donated to our emergency appeal or to a 2020 event. Your support is making a tremendous difference. In the words of our Chairman, Mr Barry Irvin, "It is the generosity of many that have made sure we can make a difference for those who need us most."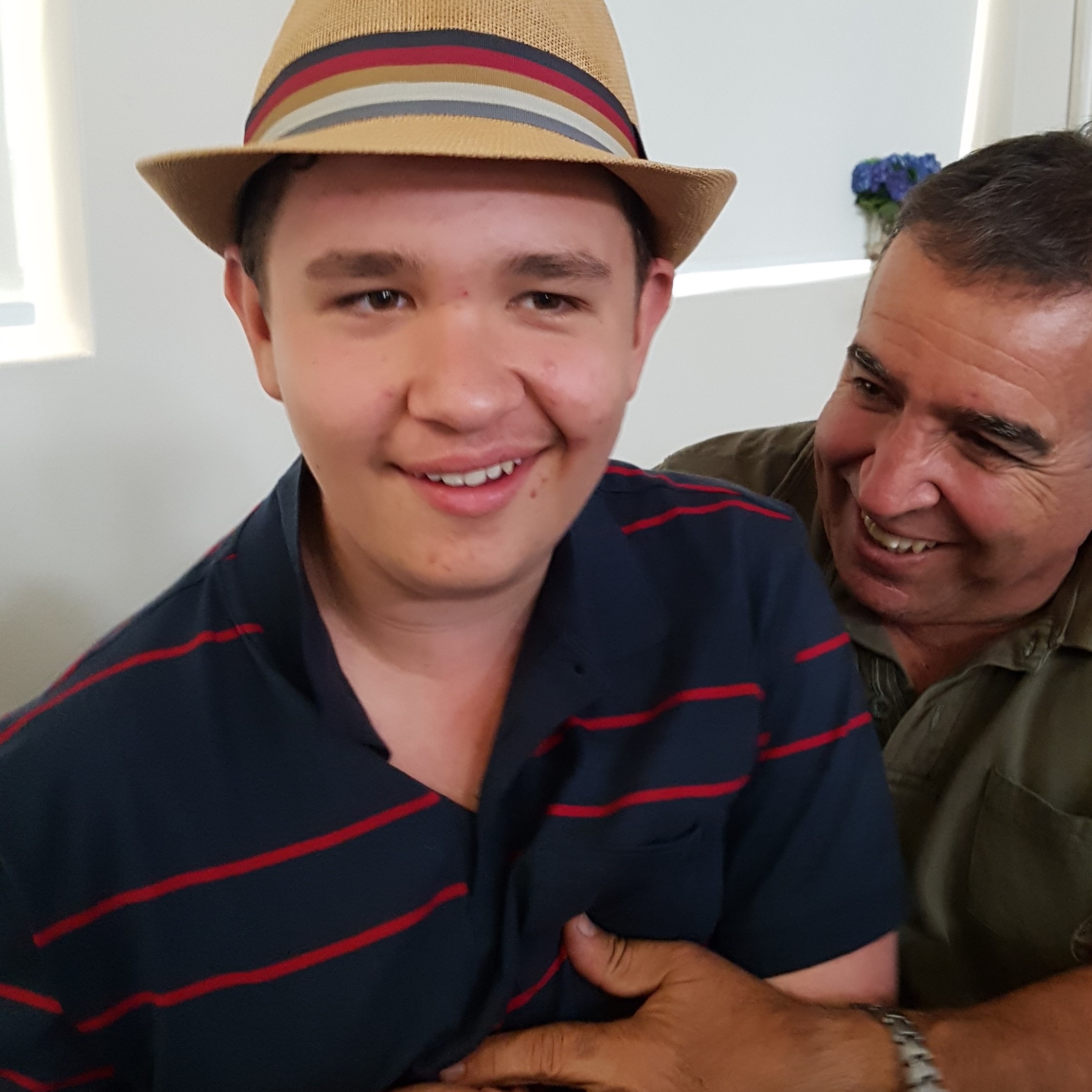 SYDNEY
The first time we met a therapist from Giant Steps, our lives changed. We were a family with a new diagnosis of autism and our son, Harry, was a cheeky three-year-old. We were so relieved that in this new, vast and unknown world of autism, there were people who had seen it all before and could guide us.
Occupational Therapist Aaron Jackson came to our house to meet Harry, who was playing with some battery-operated Thomas the Tank Engine trains which were randomly coming off the tracks. Harry was starting to get agitated by the continual derailments. Very quietly, Aaron started to predict what Harry would do next: as his exasperation with the slipping trains increased, Aaron said that Harry would vocalise his frustration, then probably bite his hand, then probably turn to us and hit out.
And so it happened: the trains slipped off the tracks, Harry called out, bit his hand, then turned to me and hit me on the arm. Despite the sting, I was amazed that Aaron had so perfectly and perceptively read and translated Harry. That was the beginning of our ten-year journey with Giant Steps.
Harry benefited every day from the expertise and enthusiasm of the school's amazing educators and therapists. From the big to the small, Harry learned so much at Giant Steps: from how to wash his hands and pack his lunch box away, to navigating the internet, singing, playing music, painting, bushwalking and expressing himself, as well as all those great living skills like catching the bus, using money, buying groceries from a list he had created and cooking.
Underlying all these activities was the therapists' and educators' dedication to helping Harry self-regulate so he was in the best position to engage. As Harry learned about the world, so we learned too, about Harry, about autism and about ourselves. We could not have been in a better place than Giant Steps.
When Harry graduated in December at the end of year 8, he had such a happy day surrounded by the Giant Steps community. Moving to Canberra shortly after, Harry has now transitioned smoothly to a new city and a new school and we couldn't be prouder. Giant Steps has played a huge part in shaping Harry into the fine young man he is today. From that first moment when Aaron met our anxious little boy all those years ago, we knew we had found something special. Thank you, Giant Steps, from the bottom of our hearts.
Amanda, Ryan and Harry Crawford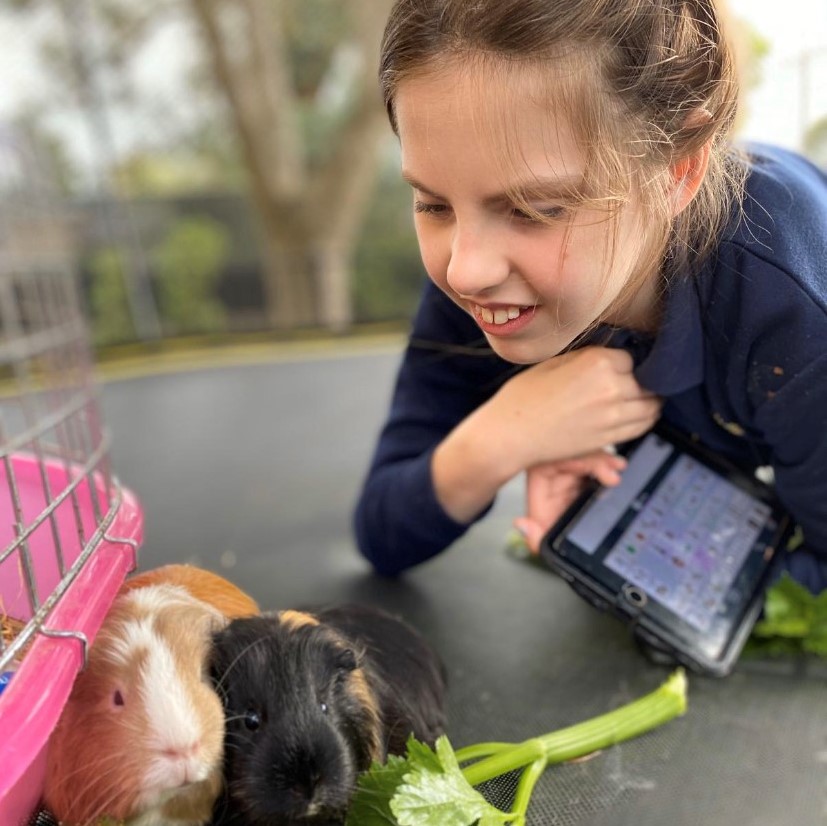 MELBOURNE
When schools in Victoria closed in March, Giant Steps Melbourne knew they needed to find creative ways to keep operating.  Delivering a meaningful holiday program in the midst of venue closures and social distancing saw staff rise to the challenge – working 7 days a week, delivering 91 sessions.
Naomi, mum to Lucy, talks about how much this helped their family.
Holiday periods are always a challenge as Lucy doesn't have the ability to keep herself engaged in tasks independently.  Her behaviour can be challenging and she requires constant supervision. With the Victorian term ending sooner than anticipated, we were facing a long, stressful school holiday, juggling work, Lucy and our other three children. We are so grateful to Giant Steps for providing much needed respite and support to not just our family but also many others. But most importantly, we are grateful that the holiday program gave Lucy the chance to experience all the sorts of things other children may take for granted on their holidays. She was so lucky to have incredible 1:1 time with such caring staff.
The staff were so diligent in ensuring the safety of everyone who attended the holiday program. Comprehensive cleaning of the site and all the toys and equipment happened before, during and after each day, temperature checks of staff and students, regular hand sanitising and hand washing, physical distancing and reducing the number of people on site helped to make this possible. The staff prepared and supported the children through every step and as a result Lucy has had no problems adjusting to the new measures. With so many other special schools feeling they're unable to open during this period it goes to show how Giant Steps always go above and beyond to provide the very best. Thank you.
Naomi Simmonds
FUNDRAISERS
We would like to acknowledge the hard work and dedication of our parent body. We were able to enjoy a wonderful Chinese New Year Dinner in Sydney and the Treadmill Challenge in Melbourne prior to Covid-19 restrictions. Thank you to everyone who supported these events.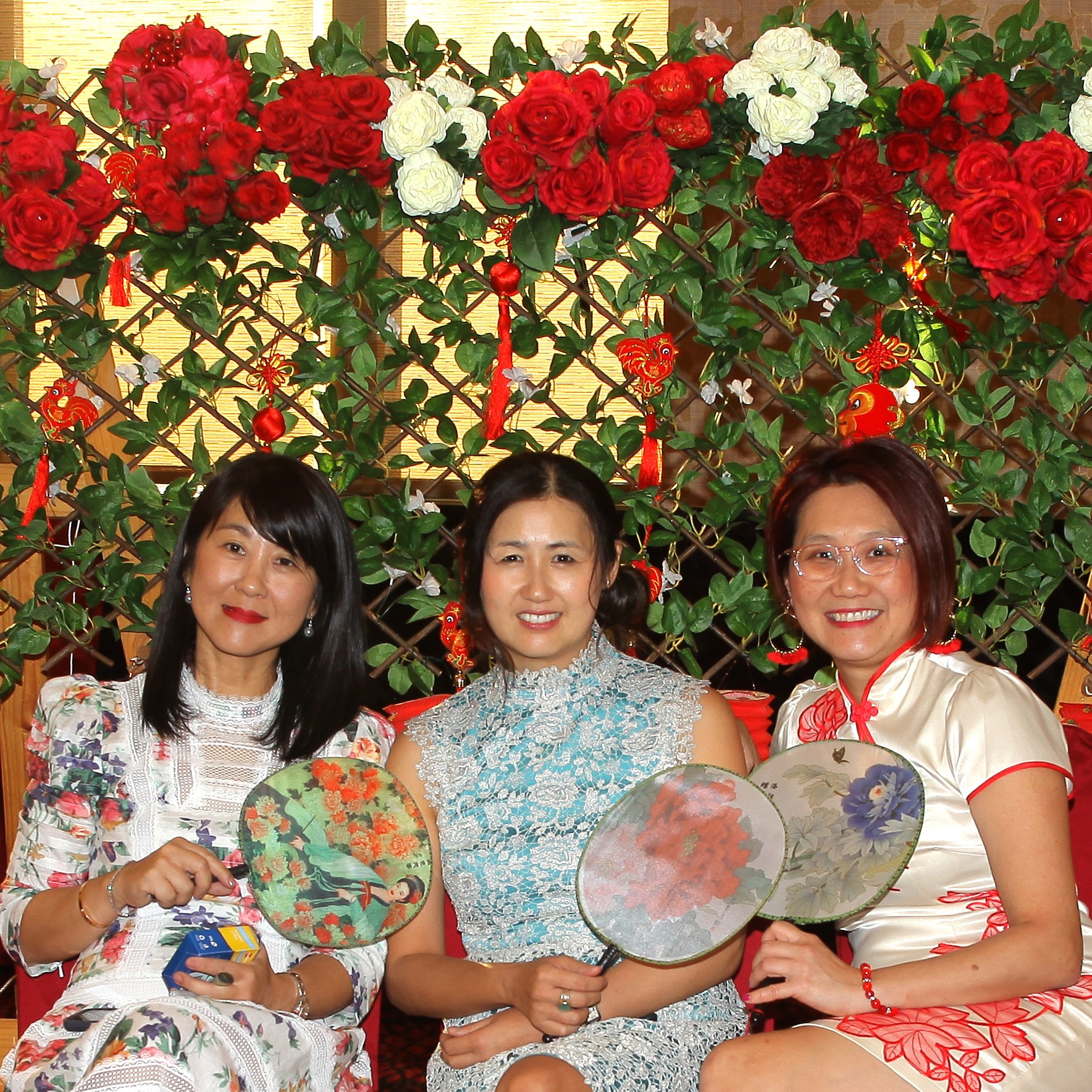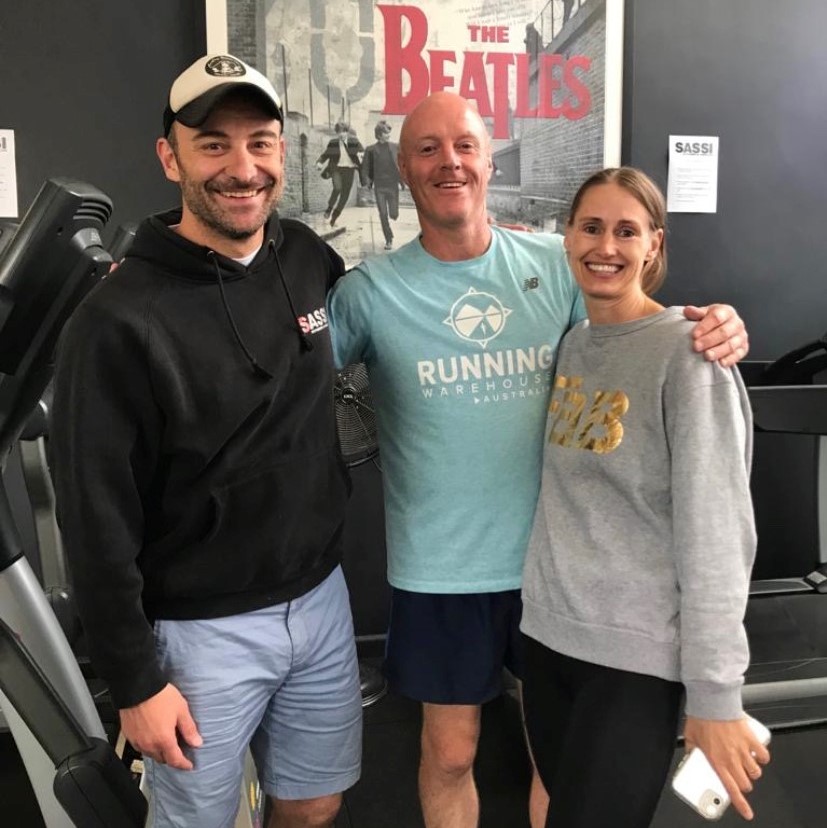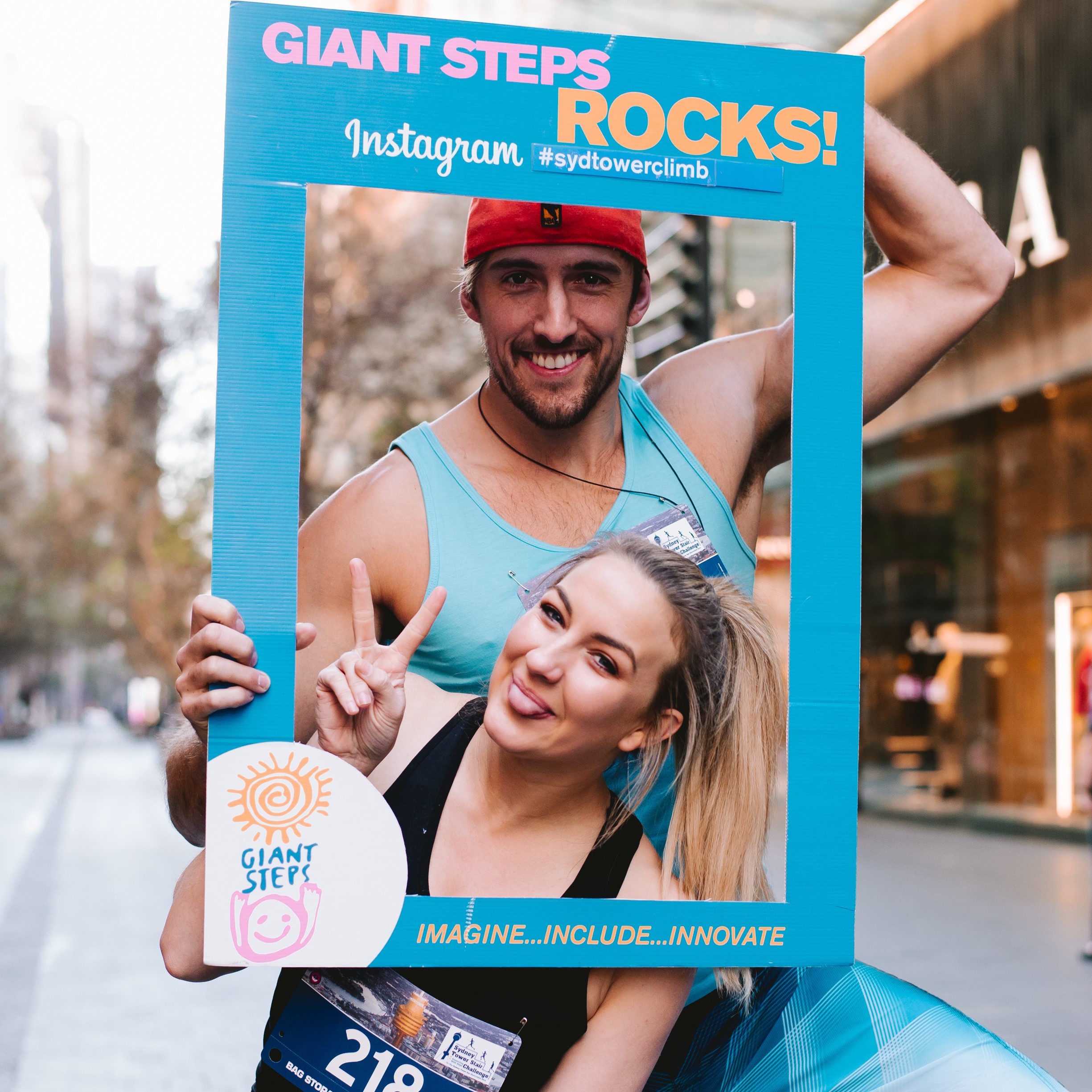 NEWS
We look forward to hosting a number of annual fundraising events later this year, pending Government advice. New dates are listed below, mark them in your calendar.
In the meantime, stay connected, stay home and join our Virtual Trivia event. You can play anywhere, anytime!
Click here for further details.
UPCOMING EVENTS
Giant Dinner
Saturday 29 August
Annual Golf Day
Thursday 10 September
Giant Steps High Tea
Saturday 17 October
Sailing Regatta
Friday 30 October
Stair Climb
Sunday 1 November
Silver Anniversary Charity Ball
Saturday 7 November
16th Annual Bike Ride
Friday 20 – Sunday 22 November
Trivia Night
Saturday 1 August
Giant Dinner
Saturday 29 August
Breakfast Fundraiser
Thursday 3 September
Stair Climb
Sunday 11 October
Giant Steps Social
Saturday 24 October
16th Annual Bike Ride
Friday 20 – Sunday 22 November
SUPPORT OUR WORK
To make a tax deductible donation and support our work please click here.
SUPPORT OUR WORK
Giant Steps Australia is a registered charity and donations are tax deductible.
THANK YOU FOR YOUR SUPPORT