COMMUNITY eNEWSLETTER  |  JUNE 2019
Supporting children and young adults with autism
across Sydney and Melbourne.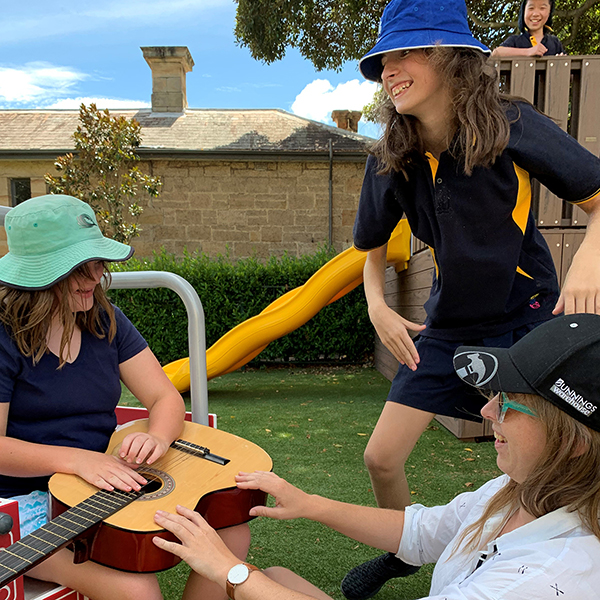 SYDNEY
Giant Steps Sydney is set to expand after recently acquiring an additional building space, adjacent to our Gladesville site. In our current space, enrolments are at capacity. This extra site will allow the school to expand our services and increase student numbers. With over 100 students waiting for a place at Giant Steps, this is a very exciting venture, allowing us to assist even more children and young adults with autism and their families.
The new site will also host training opportunities for parents, carers, health professionals working with individuals with autism and teachers in mainstream schools. Skills and strategies to manage challenging behaviours within the classroom will greatly enhance the teaching capacity of mainstream schools.
The new building acquisition is a significant win for Giant Steps as the space is huge and has so much potential. It will take some time to understand important factors such as how noise travels, where the transition pinch points are, etc. and it will need to be 'lived in' before decisions are made about how best to arrange the internal components to ensure that the complex needs of our students are met.
Since its establishment in 1995, Giant Steps has pursued a strategic vision to grow the organisation to benefit as many children and their families as possible while continuing to develop innovative new services.  This year, the acquisition of additional buildings means that Giant Steps will be able to expand however, as with any new venture; there is an extra burden of increased financial commitment.
In response to this challenge, the entire Giant Steps community has come together to support the expansion program.  Giant Steps received the keys to the building earlier this term and corporate volunteers have already carried out preliminary cleanup work to reduce refurbishment costs while 2019 fundraising efforts have achieved some extraordinary results.  This year's Havana Nights Ball broke all previous records raising $525,000 while the 15th Annual Bike Ride also enjoyed huge success, exceeding its fundraising target of $200,000 to raise $256,316. We would also like to thank and acknowledge the James N Kirby Foundation who have just awarded Giant Steps a grant to assist with renovating the new classrooms.
Such great results are evidence of the hard work of our parent body, executive leadership, Board of Directors and the continued support of our community of donors, many of whom have journeyed with us for a number of years.
If you would like to help us continue to change the lives of even more children and young adults with autism, please show your support by making a tax-deductible donation. Thank you for your generosity.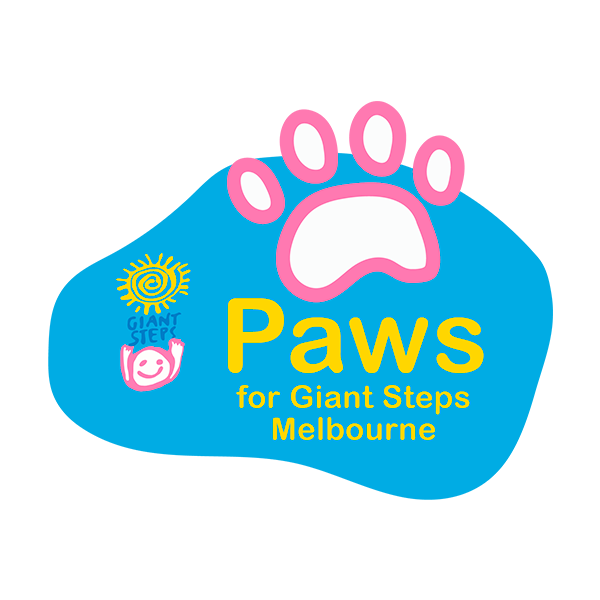 MELBOURNE
Giant Steps Melbourne is thrilled to launch an innovative new project, Paws for Giant Steps Melbourne – a social enterprise established by the Senior Secondary Students.  The aim is to create dog products that your dog will love, while allowing students to engage in the Victorian Certificate of Applied Learning (VCAL).
The VCAL is a senior secondary certificate of education recognised within the Australian Qualifications Framework that is accredited and issued at three award levels: Foundation; Intermediate; and Senior. Paws for Giant Steps Melbourne offers students living with autism an opportunity to engage in a two-year project at the foundation level, whilst supporting their transition beyond school and into potential workplaces.  It seeks to help our young adults build work experience skills; engage with the community; foster independence; as well as promote social interactions and opportunities to contribute in a meaningful way.  The program has leveraged the key interests of our students – cooking and their enjoyment of spending time with pets.
Working with our very own vet, parent Rachael Gorski, using raw ingredients and the hospitality training at Box Hill Institute, the students have kick-started the project by creating artisan dog treats.
The students are required to participate in all elements of the social enterprise including: running business meetings; carrying out quality assurance testing; completing market research; employing industry-specific knowledge in consultation with veterinary professionals; and managing finances and bookkeeping. The recent official launch party was a very special occasion with students designing invites, decorations, catering and with the support of the GSM staff, hosting a highly successful event.
Paws dog treats are now available for order online and pickup is from Giant Steps Melbourne.
Thank you to The Coca-Cola Australia Foundation and the Rotary Club of Balwyn for helping to turn this dream into a creative, inspiring opportunity for the students of Giant Steps Melbourne.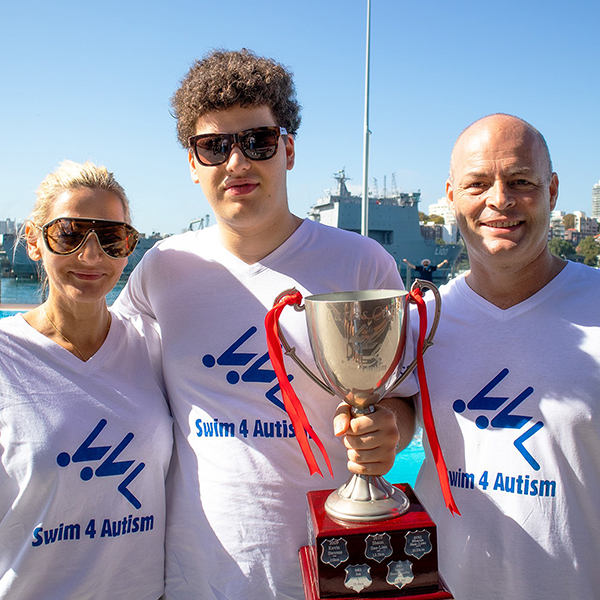 SPOTLIGHT
Swimming a few laps is nothing compared to the challenge of life with autism. In 2009, when our son Carlos was attending Early Learning, we started the Swim 4 Autism and 10 years on, we are still thrilled to be involved. In the first year, Carlos' Dad swam for 5 hours on his own and gradually we introduced the 2 and 5 hour relays to allow more people to take part, making the day more about family and friends getting together to swim.
Carlos spent 7 years at Giant Steps, graduating at the end of 2014. His first year in secondary school was a support class in a mainstream setting at Chatswood High School. In 2016, we moved to Singapore and Carlos has been attending Dover Court International School, a UK mainstream school with over 1,000 students.
Carlos will be 17 in September and loves going to school, he is motivated to learn and wears his uniform with pride. His class are following an ASDAN curriculum and he is studying for a UK English and Maths qualification. The class are out in the community a couple of days each week, shopping for the cooking class and attending work experience at the Singapore library.
6 years ago, Carlos was on a very repetitive diet and now he loves to eat. Singapore has so many options and he eats at a local hawker centre twice a week with his class while enjoying the school canteen the rest of the week. We eat as a family at home and enjoy all the restaurants that Singapore has to offer. We have also had many fantastic opportunities to travel which Carlos loves. With his school, Carlos has been on 3 week-long residential camps to Malaysia and enjoyed camping, trekking, white water rafting, jetty jumping, snorkelling, abseiling and swimming.
Organising the Swim 4 Autism each year is tremendously satisfying for our family and rewarding in so many ways. We are appreciative of the time we had as part of the Giant Step family and wish to continue to try to make a difference. Carlos is really motivated by the event and excited to help organise everything. Carlos has swum every year since 2012 and is really proud to be taking part, especially handing out the Carlos Cups to all the prize winners. Each year Carlos is keen to help and this year designed the gift bags, ordered the trophies and updated the swim website after tracking the fundraising totals.
The challenge of life with autism has to be embraced and we are so proud of how much Carlos has achieved. Giant Steps helped set our course and we will always be thankful for the support.
Kevin and Katherine Stevens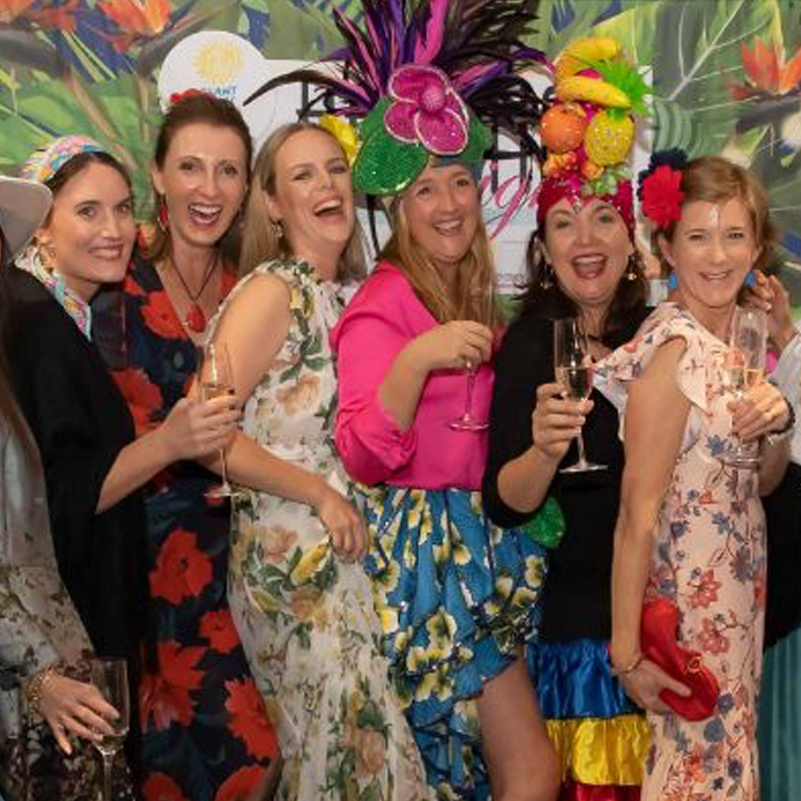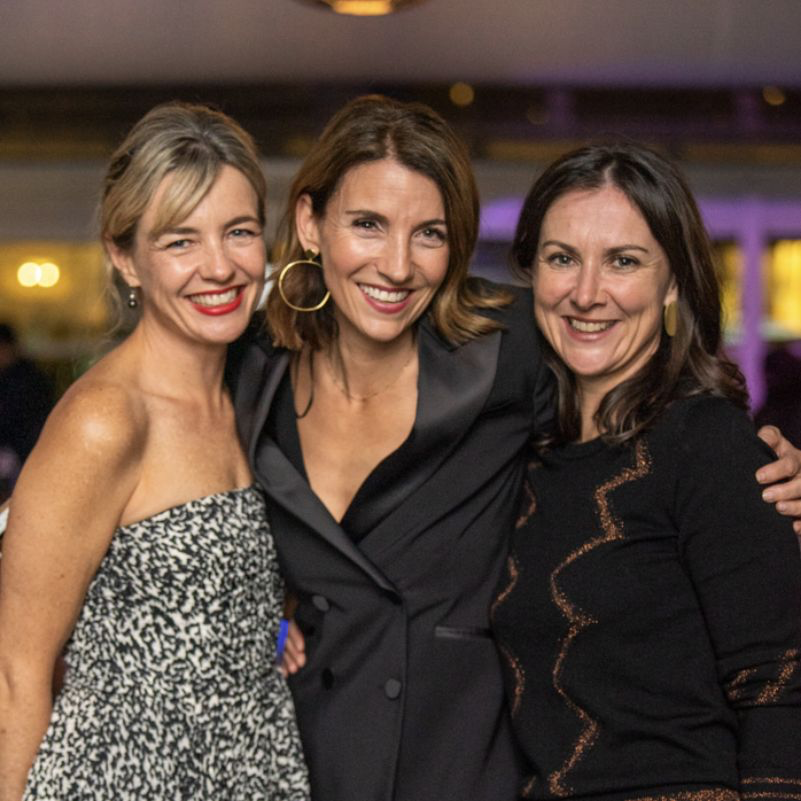 FUNDRAISERS
We would like to acknowledge our wonderful corporate sponsors whose contributions go such a long way towards the record-breaking results of this year's major fundraisers in Sydney and Melbourne.
Havana Nights Annual Charity Ball – Sydney
Held on Saturday 11 May 2019, International Convention Centre, Darling Harbour.
Gold Sponsor: IOOF.
Silver Sponsors: AIPX, Asahi Beverages, Australia Post, Bega, Brown Wright Stein Lawyers, Douglass Hanly Moir Pathology, Freedom Foods Group, Gallagher Hotels, Hamburg Sud, ICC Sydney, KeyPay, Lactalis Australia, Macquarie, Nitro Stainless, OK Cloud, Orora, Ottimo House, Quay Business Services, Quick Fix Smash Repairs, Rabobank, Ryde Toyota, Travison, Young Academics Early Learning Centre.
Mid-Winter Social – Melbourne
Held on Saturday 15 June 2019, at Crown Aviary, Crown Towers, Melbourne.
Event Sponsors: Asahi Beverages, Bega, Bellamy's Organic, Crown, Gilbert + Tobin, Maddocks.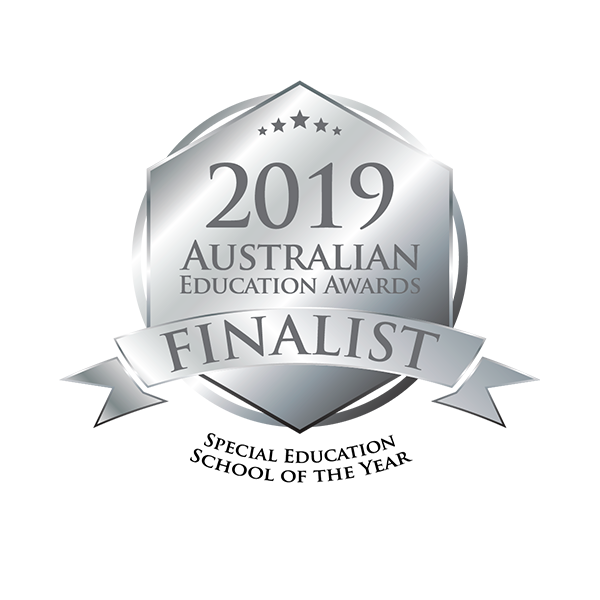 NEWS
As the Winner of the Australian Education Awards Special Education School of the Year in 2018, we are excited to announce that we are again a finalist in 2019!
The winner will be announced 16 August 2019.
SUPPORT OUR WORK
Giant Steps Australia is a registered charity and donations are tax deductible.
THANK YOU FOR YOUR SUPPORT